Regular price
$144.99 USD
Regular price
Sale price
$144.99 USD
Unit price
per
Sale
Sold out
Share
View full details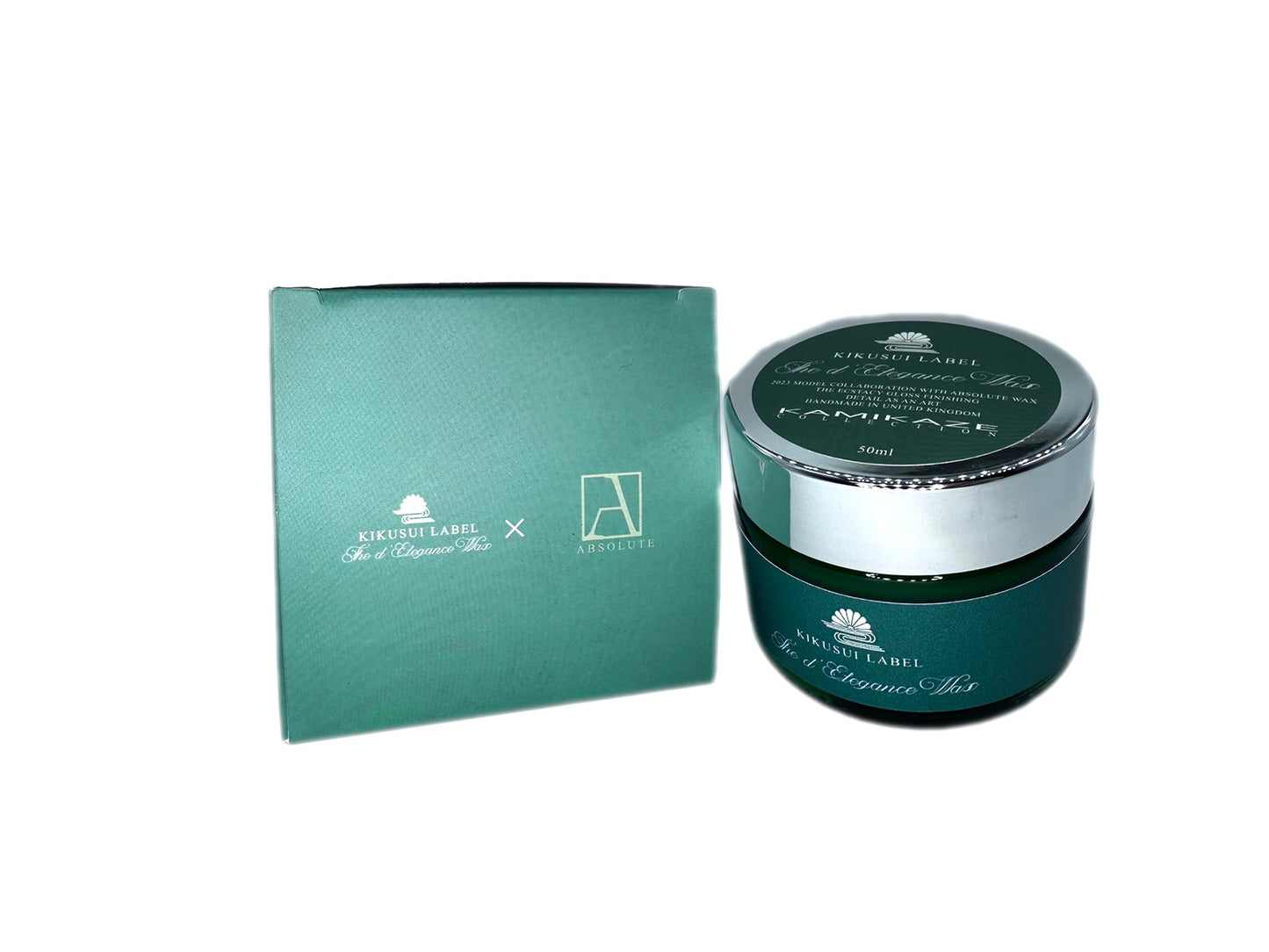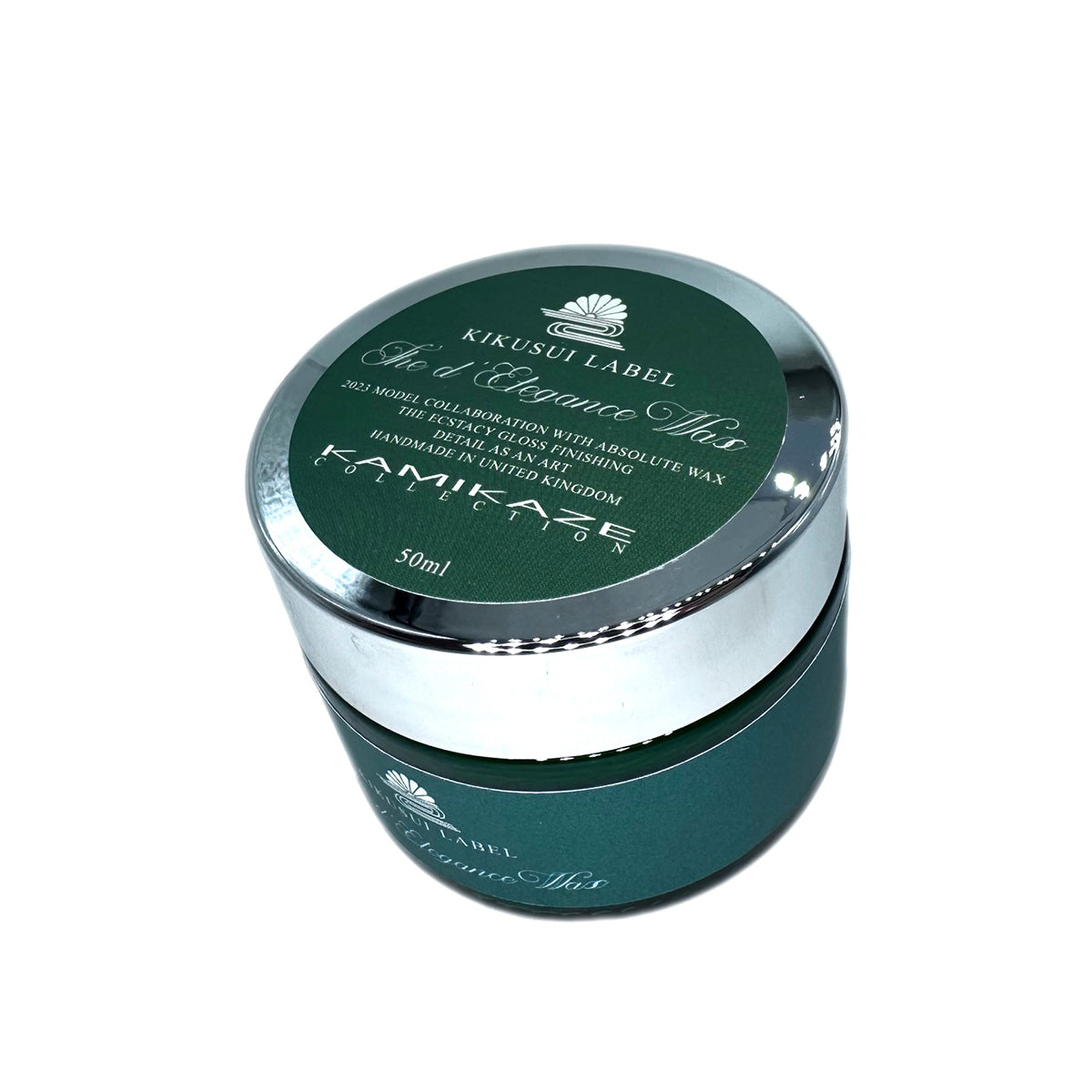 2023 version of THE d'ELEGANCE WAX 
KIKUSUI LABEL, a private label brand by Kamikaze collection for concours d'elegance or car shows. 

This is the "2023 version" of the KIKUSUI LABEL brand, which we collabrated with the Absolute Wax, a British wax manufacturer. 
The wax is custom-made in the U.K. and to have "the most natural and plain shine".

We then added carbon nanotubes and special additives to the wax and filled the wax at our company in Japan.
The wax has the same performance as the old version as a sacrificial layer.
This is a collaboration wax that combines both of these.


About gloss and texture

The finish is extremely natural. And please look at your car from 10 meters away.
At that time, you will feel the dignified and beautiful appearance that is similar to the OG THE d'ELEGANCE WAX "God's Delight".

If your car is a light-colored car, please be sure to prepare the contrast of the base coat by cleansing and polishing.
For dark-colored cars that require a glossy finish, please apply OVERCOAT SEALANT 5.0 once or apply a thin layer of sealant to the base coat before application.


For installation
Due to the characteristics of the silicone resin used in the product, rapid curing may occur under hot sun.
Early wiping off is recommended in hot weather or outdoor temperatures above 20°C (68°F).

We recommend two thin coats of silicone resin to achieve a thin, solid luster rather than one thick coat to achieve a rich, thick film.

We recommend two thin coats for a thin, solid glossy finish.
Since the thickness of the film does not change the texture, please apply the film multiple times.


Water repellency

No special materials are included in the product that are intended to make it super water-repellent.

Maintanace is recommended by using KMKZ QUICK DETAILER or a dilution of 50% or more with The d'ELEGANCE COAT RAIZIN.


Limited to 300 units in total world wide, 15 units for outside of the Japan.

Contents: 50g
Production: U.K. (Some of the materials are made in Japan)