Regular price
Sale price
$49.95 USD
Unit price
per
Sale
Sold out
Share
View full details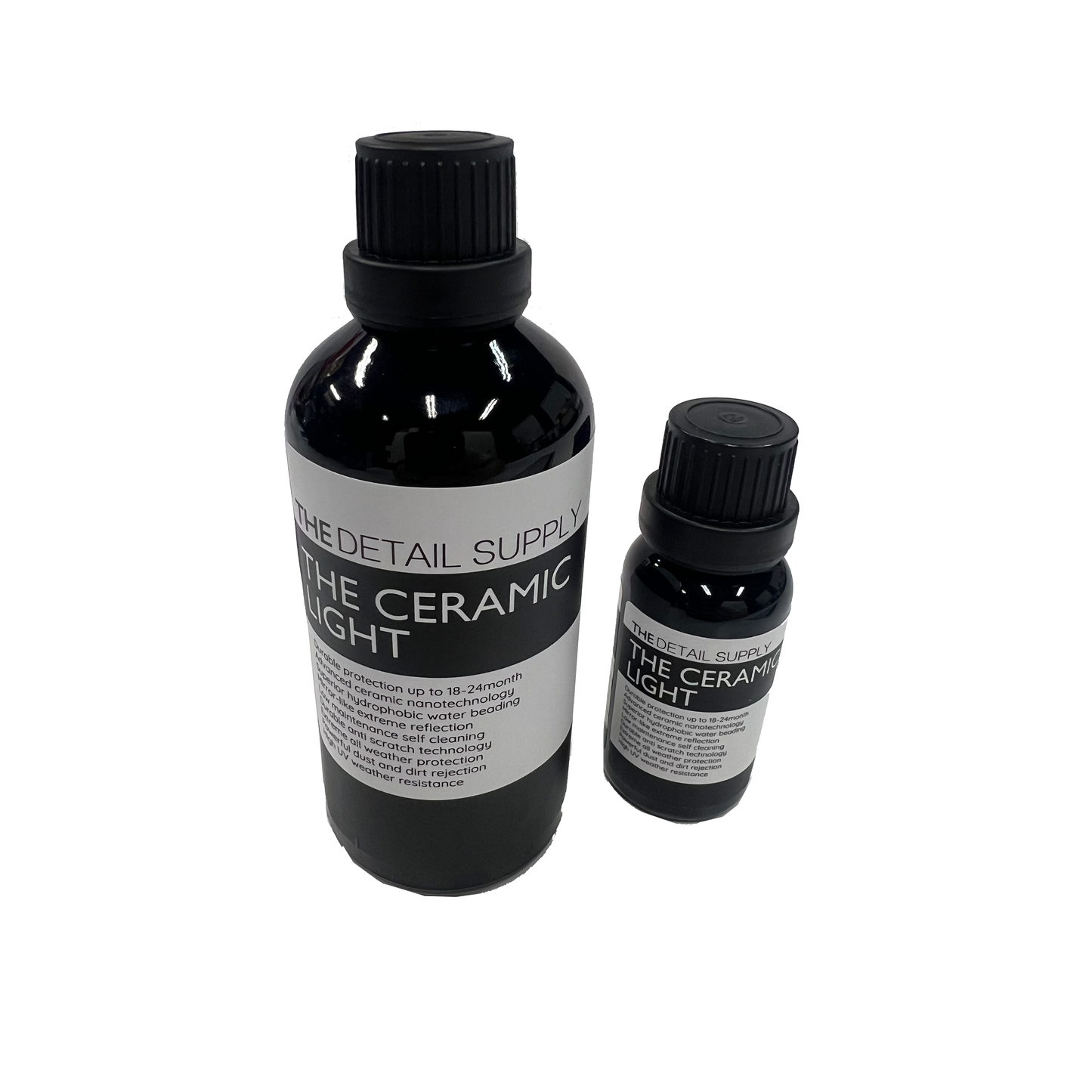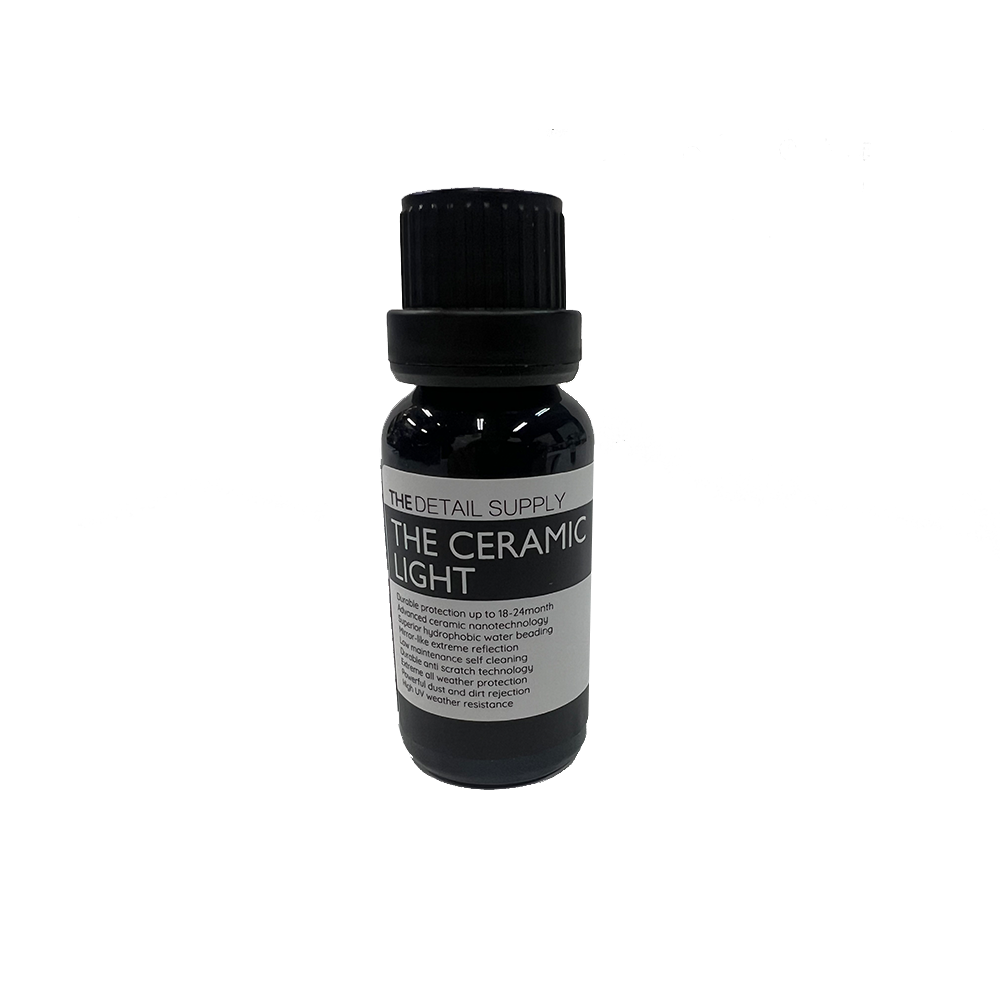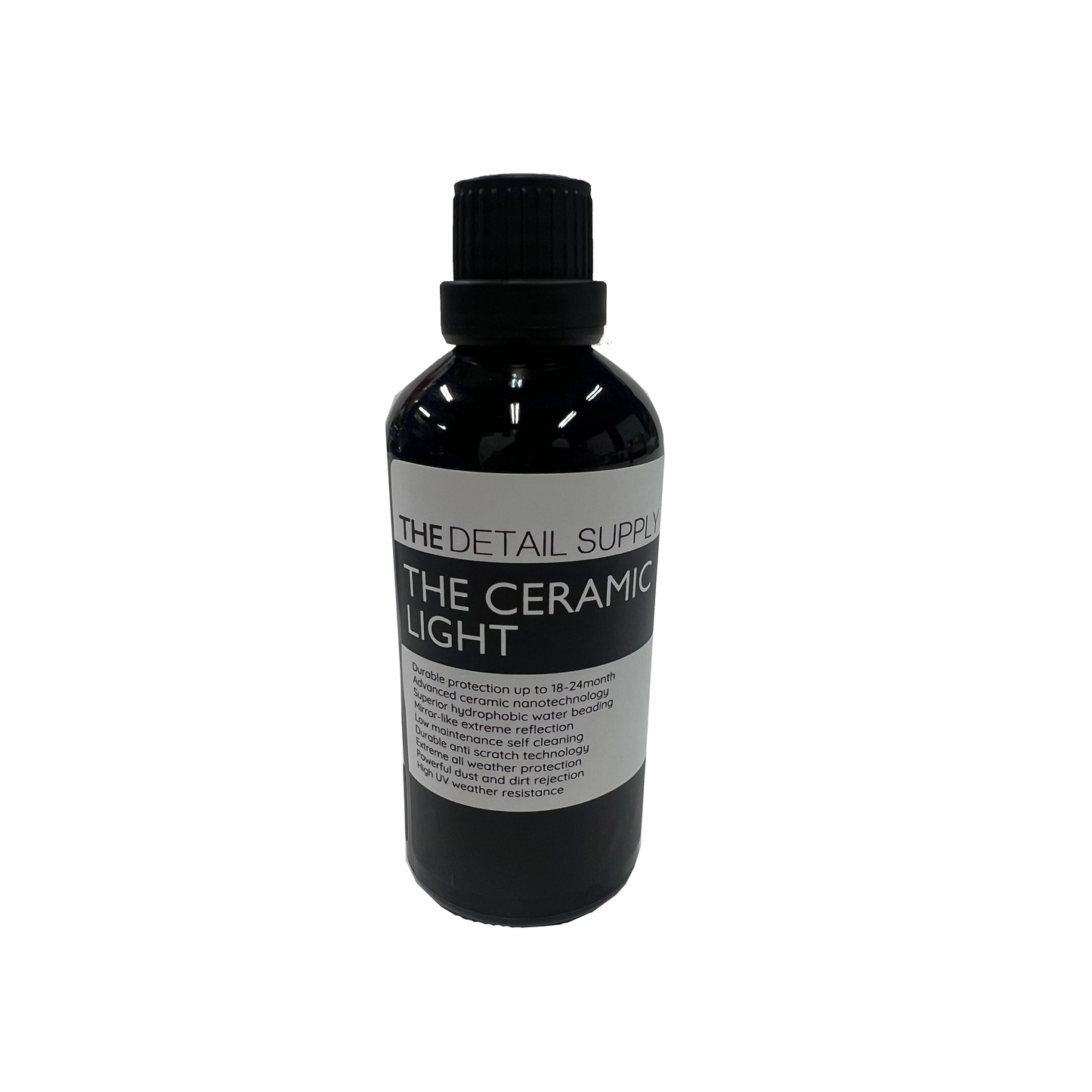 From DIY to PRO installation, we want to apply hard easily and surely. 

Ceramic coating with reliable performance at an affordable price. Available in 20ml & 100ml.

Background
In the polarized detailing market
This is the LIGHT version of THE CERAMIC, which is "easy", "effective" and "inexpensive" product.
THE DETAIL SUPPLY is intended to be distributed in the market and at a lower price point than the KAMIKAZE COLLECTION.


The secret story behind the introduction of this new product

We named it LIGHT because we believe there is a link between water repellency, durability, and outstanding workability.

This product is not made in Japan, but in China, and we started with test distribution from a Chinese manufacturer (not a fabless brand, but rather on the development plant side).

Many of them, including Malaysian and Singaporean manufacturers, use many plant raw materials from Chinese manufacturers. Until a few years ago, the market was led by Shin-Etsu in Japan, but recently, Korean and Chinese manufacturers have become able to manufacture in their own countries.

These products are developed at a speed different from that of Japan, and are dominating the world market with their "price".
THE DETAIL SUPPLY - THE CERAMIC LIGHT is the most advanced coating made in China.

It does not need the hype of "semi-permanent coating" or "10H," but it is true that some brands of other distributors of the company's products make such advertising claims.

This product is intended for Japanese users who want to install ceramic systems easily and inexpensively,
We are now able to distribute this product as THE DETAIL SUPPLY for International users who want to apply hardening systems easily and inexpensively.

This is a type that can be applied to black plastic trim pieces, glass, and wheels.
This is the best cost performance.
Also, the solvent used in conventional Chinese products is so strong that it can dissolve the paint,
In accordance with the recent VOC-free trend, this product is composed of as little VOC (organic solvents, etc.) as possible.
Installation
As for workability, it is easier to apply than MIYABI COAT.
As far as we know, it is the easiest to apply among all the hardening coatings in the market.
The main weakness of this product is that it must be degreased lightly before application.
Cross-linking and bonding properties are inferior to those of the products using a filler compound.
Therefore, light degreasing with PREP (20-30% IPA, 70%-80% water, 1 drop of neutral kitchen detergent) or silicone off is necessary.


Durability
We have heard that the product has passed the 5-year sunshine weather-in-weather test in the lab test regarding durability,
However, our actual durability test has shown relatively good results after 5 months of testing starting in February.
The product has stronger water repellency and chemical resistance other than acidic chemicals than domestic products in the same price range.


Against acidic cleaners
Tests with our products and several acidic chemicals showed a decrease in water repellency angle.
However, it did not completely peel off from the white cloud reaction, which is common with polysilazane-based products.
After using acidic chemicals, we recommend reapplication or maintenance with an OVERCOAT products.
THE DETAIL SUPPLY - THE CERAMIC LIGHT
Durability: 1 to 2 years
Ingredients: Alkoxysiloxane, special silicone, petroleum solvents
Content: 20ml (for 1 to 2 standard cars), 100ml (for 8 to 10 cars)
Country of manufacture: Made in China