Regular price
Sale price
$24.99 USD
Unit price
per
Sale
Sold out
Share
View full details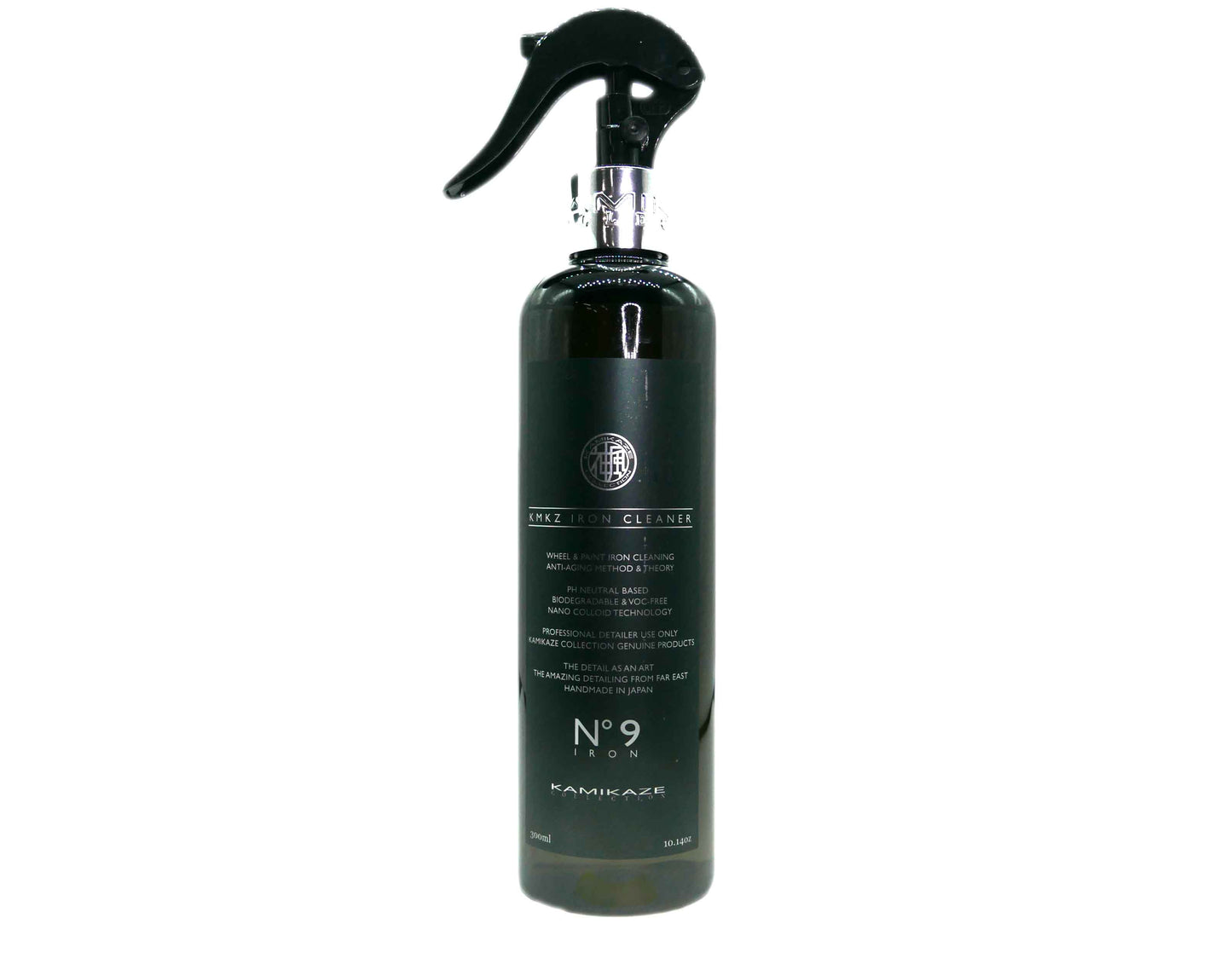 New approach to the Iron cleaner
Our focus was the fastest and safest removal of iron cleaner with the best formulation.
It lifts iron particle from the painted surface faster than ever before, even by one second.
The nano-colloidal ingredients can be removed without reattachment of stains.


Low odor and thioglycolic acid-free.
The product is biodegradable and VOC-free, without using thioglycolic acid, which has been a cause of odor.
Composed only of biodegradable and VOC-free raw materials.


Removes light water spots and stains
The nano-colloidal component reacts with inorganic adherends on the surface of the body paint.
This enables the removal of inorganic substances that are inhibiting the water-repellent group.


Application
(1) For wheels 
*If the stains are severe, spray the undiluted solution or double the amount evenly on the area where the stain is to be removed and leave it on for about 2 minutes. Depending on the temperature of the wheel, it may dry white, but it can be easily removed by touching it again with a sponge.
*Use 2x to 4x dilution in the case of wheel coating applied cars and daily car wash.

(2) For body
*If iron particles are severe, spray undiluted solution to 2 times evenly on the adhered area and leave it for about 2 minutes. Please work at a temperature where the body temperature does not become hot, such as under the blazing sun.
It is effective to use iron removal pads or clay bar together. Water stains and water spots can also be removed by the colloidal detergent effect.
Content: 300ml
Made in Japan