Regular price
Sale price
$37.00 USD
Unit price
per
Sale
Sold out
Share
View full details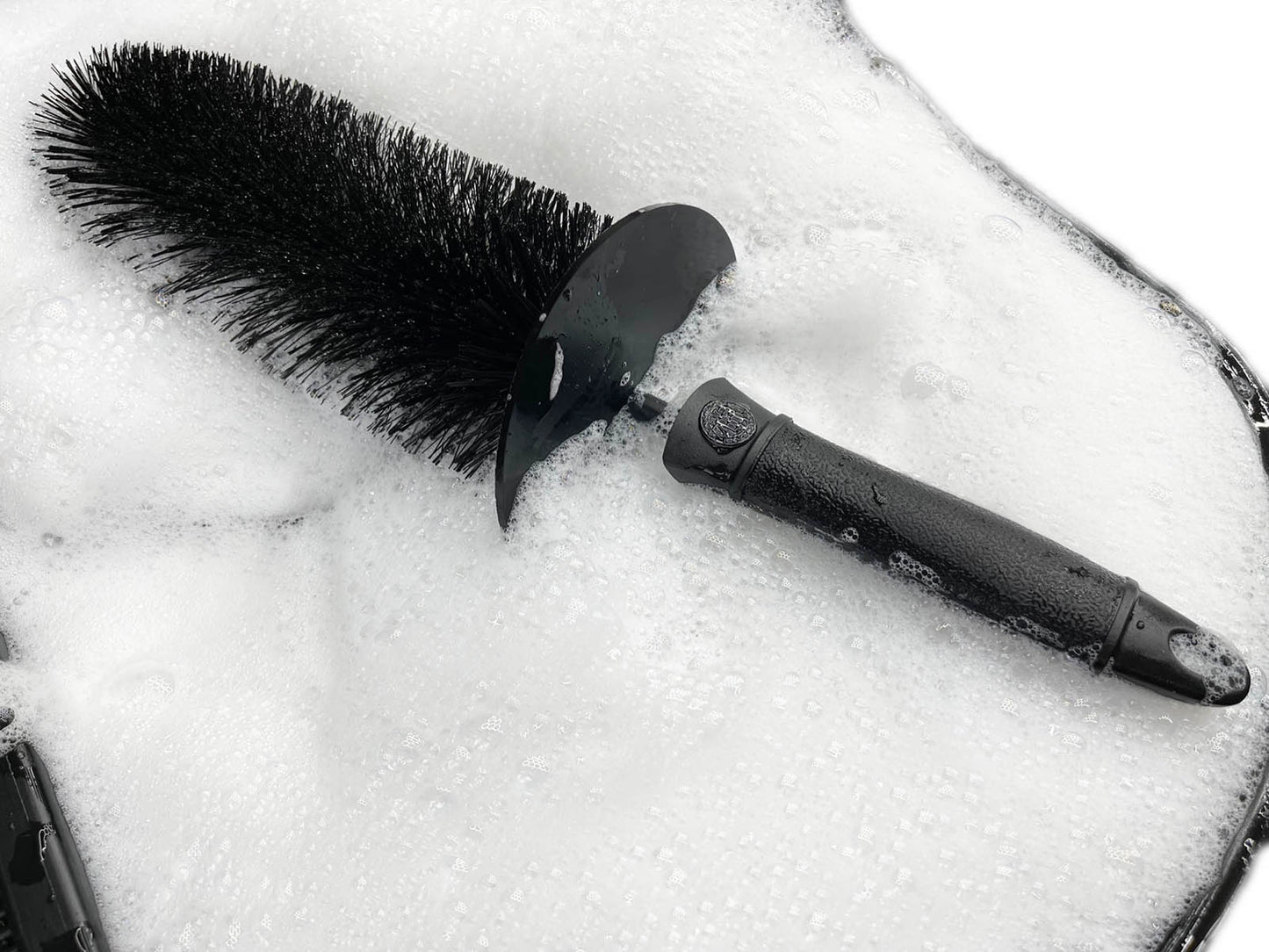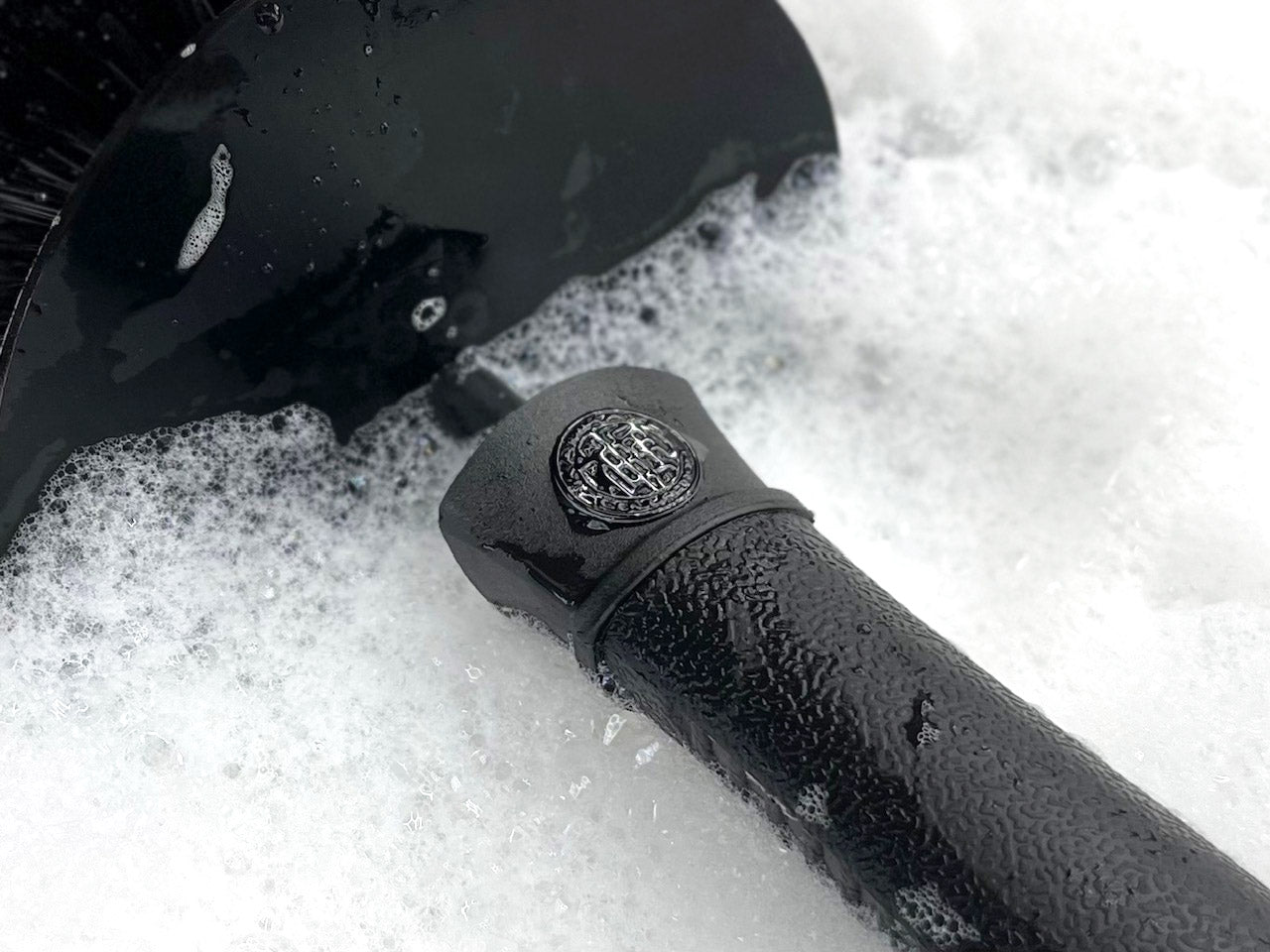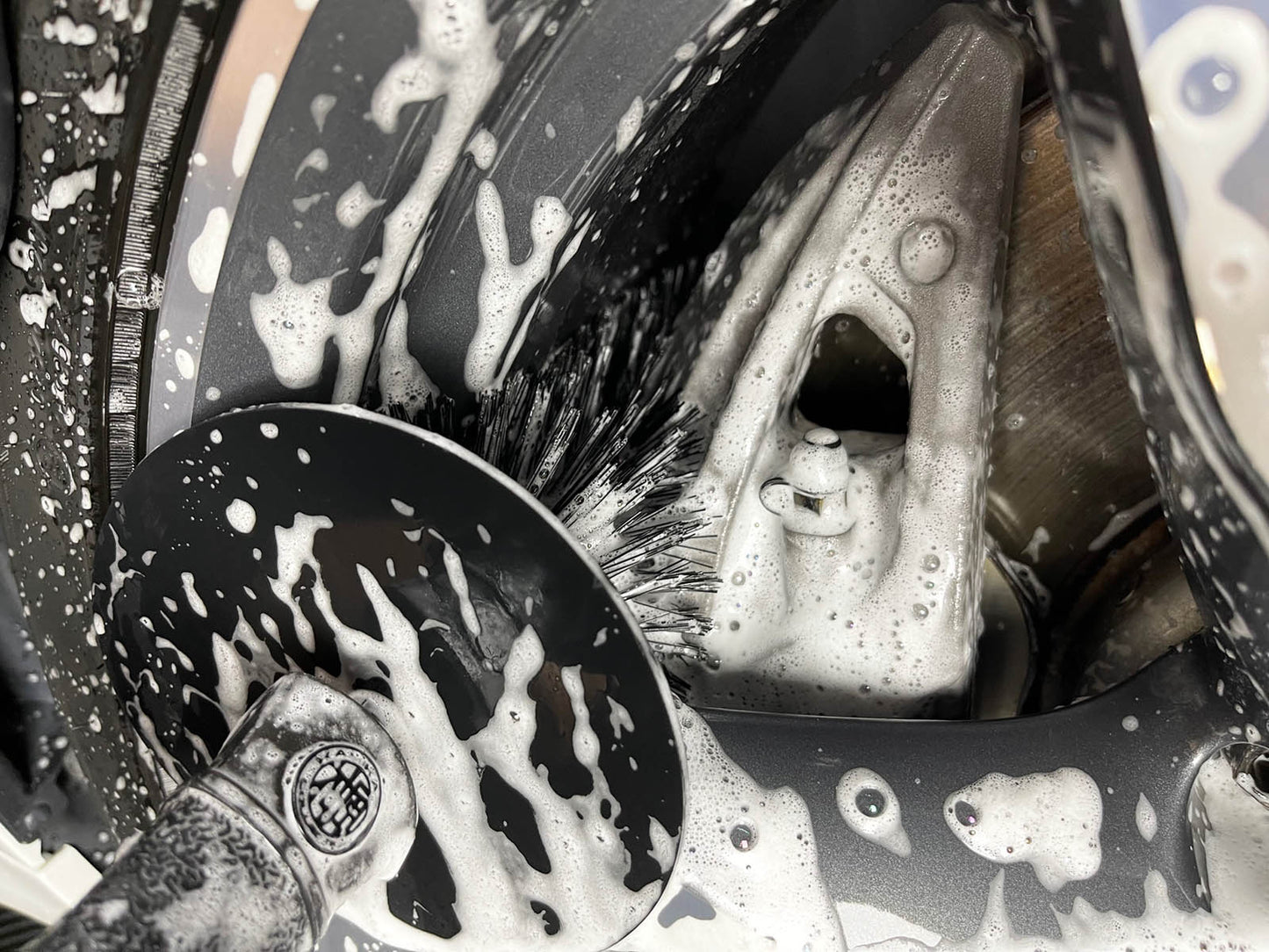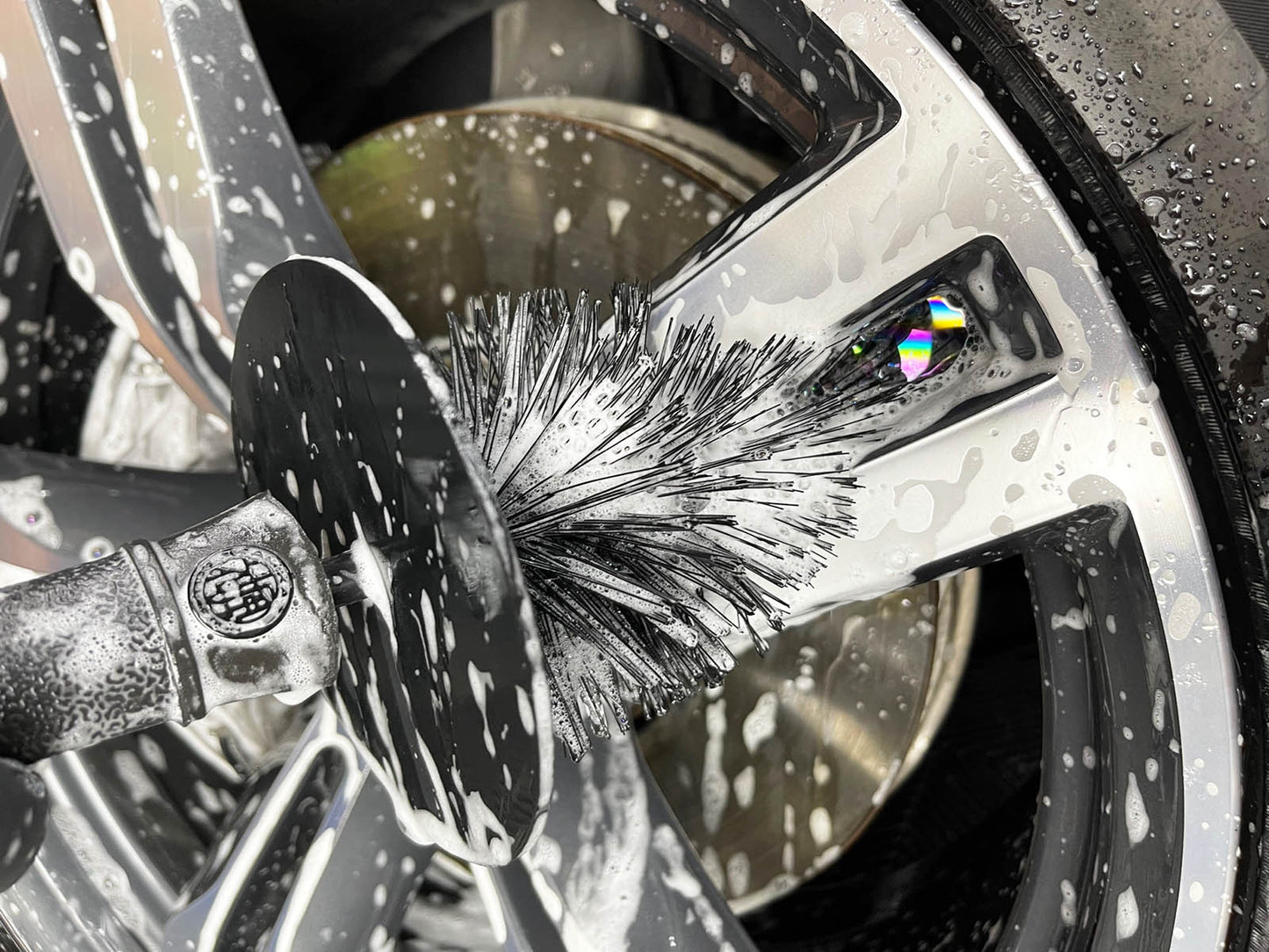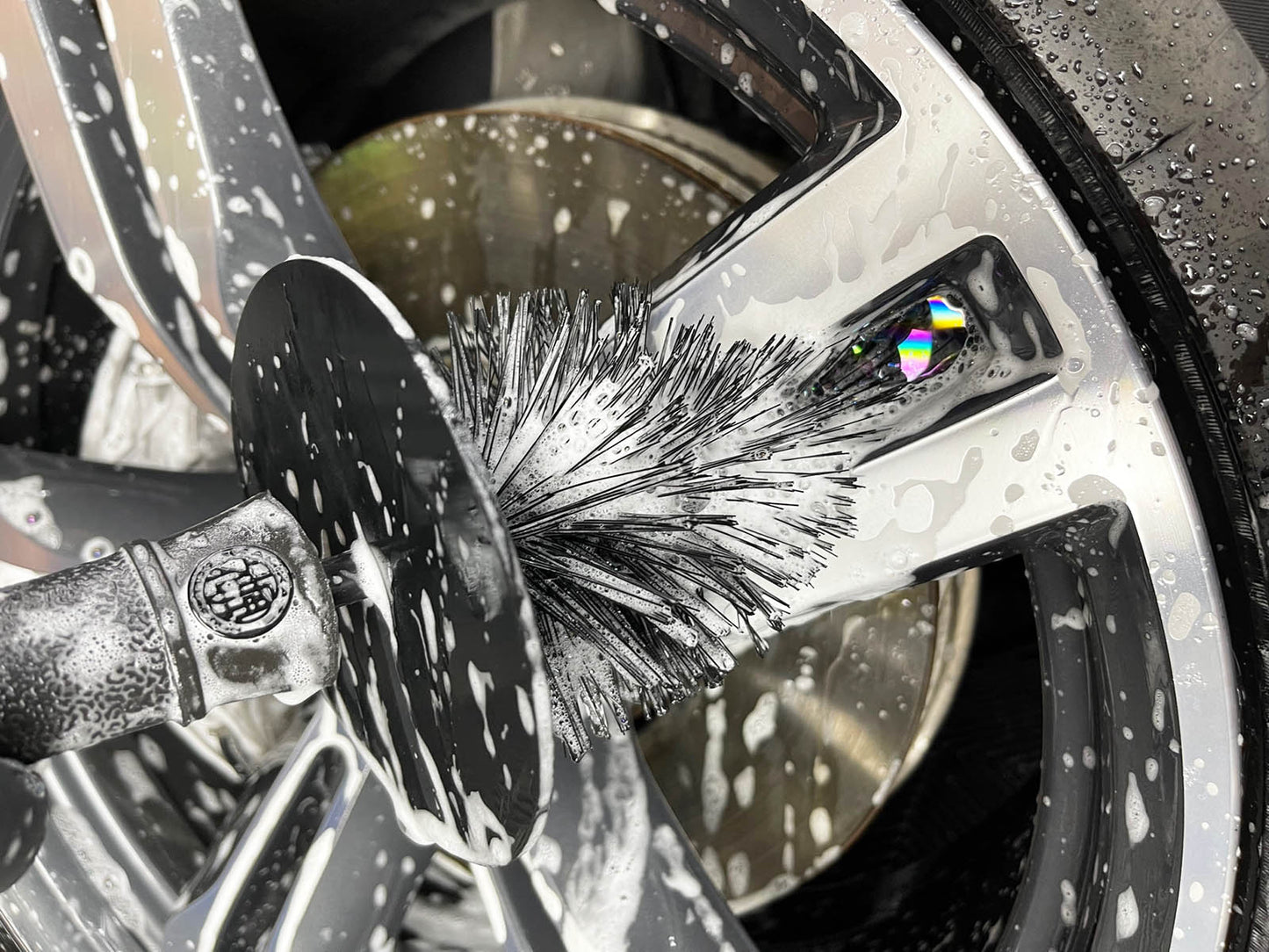 The Road to Full Originality
The former product "DETAILING WHEEL BRUSH" had many positive reviews.
However, depending on individual differences or the way customers used the product, there were cases in which the durability was not sufficient.
Although we were told that it was impossible to improve the product at the same factory, we waited for several months before giving up.
After several months of waiting, we found a new factory that could produce a completely original product for us.

Improvement upon improvement
The easy-to-use rubber grip was retained,
The brush is embedded in a softer, denser, and more black, which is our image.
The base of the brush is rust-proofed. The tip of the brush has a larger rubber cap to prevent scratching.
The rubber cover is as large as possible to minimize the amount of dirt on the wrist during cleaning.
The grip and brush are as thick and durable as possible.
The balance between these parts is important, as a thicker part will affect handling and maneuverability.
We believe that this is where we can make the biggest improvements for our customers.

Improvement all the way to the box
We have also made a special box for brushes with a fixed center position to prevent damage to the brushes at the time of importation or before they reach the customer.
We have prepared a special box for brushes with a fixed center position.
This allows us to deliver the brushes with their original texture after production.

As the HAGAKURE series
Based on the above, we have decided to name our car wash series "HAGAKURE" as an "improved" work.
This is the latest product to be given the name "HAGAKURE".
The reason why we are so passionate about wheel brushes.

It is obvious that the number of people who wash their cars cleanly even the inside of the wheels has increased compared to a few years ago.
We are committed to providing the latest and improved wheel brushes to meet this trend,
We believe it is our mission in the market to provide the latest and improved products as wheel brushes that can respond to this trend.

This is why we are now selling this improved product.
We hope you will use this product as the definitive wheel brush.