Regular price
$35.00 USD
Sale price
$12.00 USD
Unit price
per
Sale
Sold out
Share
View full details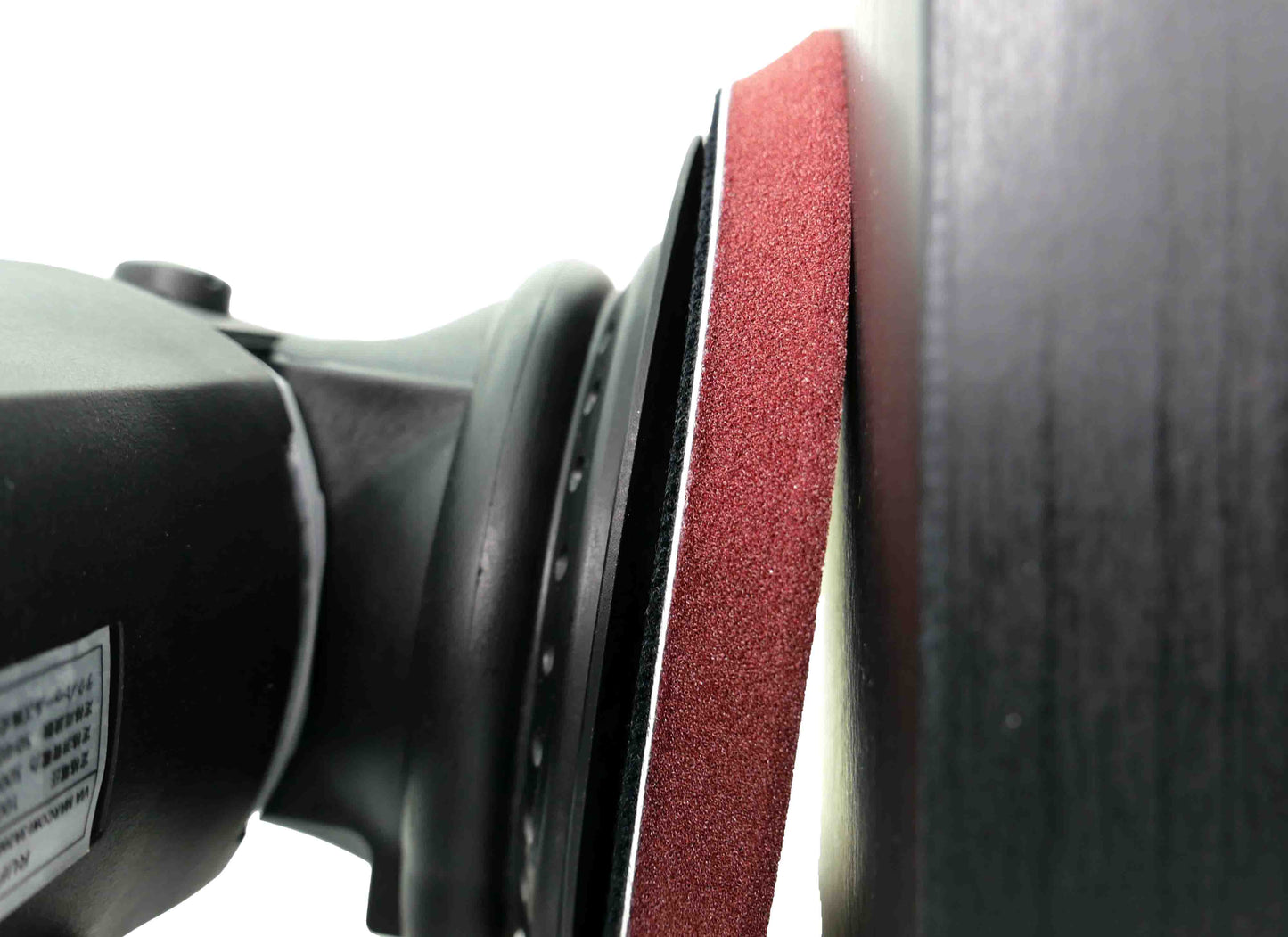 Kamikaze's divine work
It was as if the polish had improved.
These are the words uttered by those who have done prior sales.
Polishing certainly requires "skill" and "experience.
However, what is more important is the triangle balance of "polisher", "abrasive" and "buff".
And that is why we call it "kamiwaza" (divine work).
It means that the matching has been further matured.

All for point pressure polishing

This product is made of thinner and harder material than general buffs.
And the shortest possible bristle material reduces rotational resistance as much as possible.
KAMIKAZE COLLECTION's definition of point pressure polishing is to remove scratches at a point without losing the eccentric motion of the double action.
We have designed and developed everything to achieve this.
If it is too thin, it will leave a beaten surface, and its own weight will cause the included buffed surface to be buffed out.
If it is too thick, it will not be able to track with point pressure, and the rotation caused by eccentric motion will be lost.
It is a balance between the two.
Material for one step cuting
One-step polishing requires a polishing power that maximizes the performance of the abrasive and a wide range of conditions that are as close to finish polishing as possible.
The wide range of polishing conditions that can be achieved without the need for finish polishing is necessary to maximize the performance of the abrasive.
Laser cutting is used to give the right amount of "sharpness" to the abrasive.
The laser cutting is done at the minimum amount necessary and at a level that does not buff into the paint film.
All for one-step polishing. The ingenuity to finish in a single stroke is incorporated.
Thinness 14mm = Soft EVA foam + German-made medium resilience material
EVA is Ethylen-Vinyl Acetate (Ethylene-Vinyl Acetate copolymer resin).
This gives it a significant advantage in terms of "lightness.
The 5-inch size is designed to be used for polishing flat surfaces, sacrificing the tracking performance.
The 5-inch model is designed to polish flat surfaces with point pressure as desired.
Curved surfaces are polished mainly with the 3-inch buffer.
This buff is designed for "experts" who are particular about polishing.
This time, we especially focused on matching with RYOBI RSE-1250.
The outstanding rotational stability and operability, which can be held with one hand and a few fingers, is a perfect match for the RYOBI RSE-1250.
This is an overwhelming advantage for this machine, which generally requires wool buffing.

Cautions
This product is designed for PAINT CORRECTION, so please be careful when using it for DIY work.
The EVA in this product is sensitive to heat. Please use a spatula to remove the buff after polishing. It may cause the velcro part to peel off.